We offer a number of extremely helpful services that we are proud to offer our clients – starting with Coaching.  CBD is special in that everyone wants to try it but not very many people know what kind of CBD to take or how much to take for the issue they have.  For that reason, our Certified CBD Coaches are here to help you answer those and any other questions you may have.
30 and 60 Minute Coaching: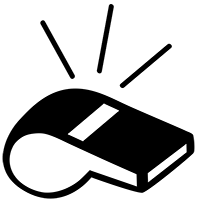 30 Minute Coaching
This 30 minute coaching session is just enough time to talk with a CBD coach to discuss your needs and issues and find out what the best CBD plan for you would be.  Sign up for a 30 minute CBD Coaching session today here.

60 Minute Coaching
This coaching session gives you a little more time to talk about you and your family's issues with someone trained to advise you regarding CBD. Our Certified CBD Coaches have been trained to understand how CBD works and how to advise you about which type of CBD to take and how much of it and more.  Set up a 60 minute session to discuss all your CBD needs today!
Check out all the CBD Training Academy Courses and our extensive FAQ in our CBD University:
Other Great Products from
the Certified CBD Center!
Wellvio - Active Relief Cream
Wellvio proprietary lotions are created with organically grown, USA hemp-derived Broad Spectrum Cannabidiol (CBD) and natural ingredients. 
Hemp-based CBD is legal in all 50 States and has no known serious side effects and no addictive properties.
This product is 100% THC Free and WADA compliant – ideal for athletes of all levels and anyone who does not want to use THC.
For external use only. Not recommended for open wounds or burns.
Recovery Hemp Oil Tincture
Give yourself the best chance of full recovery with the help of our new tincture with USA grown Hemp and native terpenes.  This CBD Tincture is specially formulated to restore the body's natural balance. Recovery takes advantage of the naturally occurring variety of cannabinoids found in our hemp. This broad-spectrum works together with the CBD to enhance the effectiveness of the tincture. We utilize many properties of the Hemp plant by using a Broad Spectrum Hemp Extract that not only contains CBD but a variety of terpenes that work synergistically together for maximum results. Although containing other cannabinoids, there is 0.3% THC in every product.
"Having this program is excellent because it brings together everything in a well-organized format and creates a real way for us to get educated and actually be able to educate the consumer, which is a real problem in the industry."
Miami Businessman & Indianapolis Coach Course Graduate
"An excellent connection to a network of compassionate pro-CBD experts! I enjoyed meeting, greeting, and gaining access to experienced successful people in the CBD industry. Overall I enjoyed the class but the access to the information and speaking with the experts was the most important part to me!"
Orlando Business Builder Course
"The wealth of knowledge, networking, and business advice was amazing along with the overall welcoming attitude of everyone involved."
Orlando Business Builder Course